Chilmington Green
Chilmington is a new community of up to 5,750 quality homes, a district centre and community infrastructure.  Once complete, it will be a unique place to live, with hundreds of acres of country park and new sports facilities, cricket pitches and pavilions, as well as its own high street with shops, restaurants and supermarkets, plus four new primary schools and a secondary school.
We are pleased to say that we can supply high speed connectivity to the new development through both OFNL fibre connections, and in many places our WTTP network.
In some cases (development dependant) we can get your connection live and setup ready for the day you move in, so you don't have to wait to take full advantage in your new home.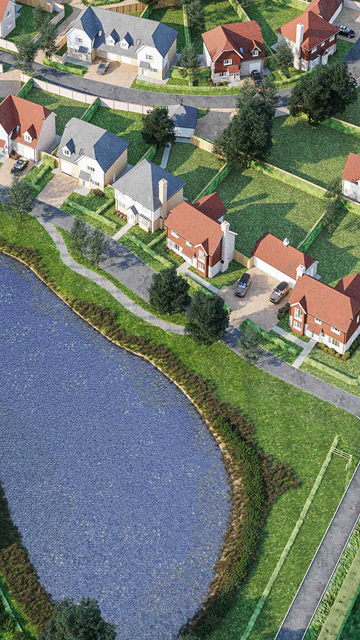 OFNL Fibre
Formerly known as Independent Fibre Networks Ltd  (IFNL), OFNL provide the infrastructure to many new developments in the area.  We're pleased to be able to provide connectivity to these areas using OFNL's full fibre to the home network.
Unlimited Usage
60 Mbps Package
60 Mbps Upload

60 Mbps Download
Unlimited Usage
300 Mbps Package
300 Mbps Upload

300 Mbps Download
Unlimited usage
100 Mbps Package
100 Mbps Upload

100 Mbps Download
NO SETUP FEE!
*No setup fee if using your own router. If you would like a preconfigured router we can supply for £50 including P&P, alternatively we can recommend models for purchase if you wish to purchase elsewhere.
Set-up time subject to infrastructure availability. All OFNL based broadband connections supplied by Ashford Fibre are subject to a 12 month minimum term.
We are currently working on our live availability checker so you can see what is available to you, but in the meantime please contact us below so we can provide an accurate assessment.
WTTP
Our privately owned wireless network can provide connectivity where others struggle.  Whilst speeds will vary depending on exact location, we have customers experiencing in excess of 60Mbps where others have struggled to provide 1Mbps.
Our technology and coverage is constantly evolving, so please contact us to see what we can do for you!
Individual Setup Fee applies depending on what hardware is required, please contact us for details as to what speed is achievable in your area